Trying to Decide on a Christmas Card!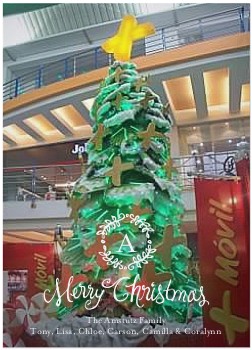 Initial Wreath Christmas Card

This is one of the sponsored Christmas trees in Albrook Mall. Tony and I think it's gorgeous. If you haven't ordered your Christmas cards yet, get going! I've been working on mine all morning. I love using Shutterfly because they, for an extra fee, will ship each card to the recipient. We had to do this last year because we waitied too long to order, but this year, it's the only way we could easily get cards mailed.